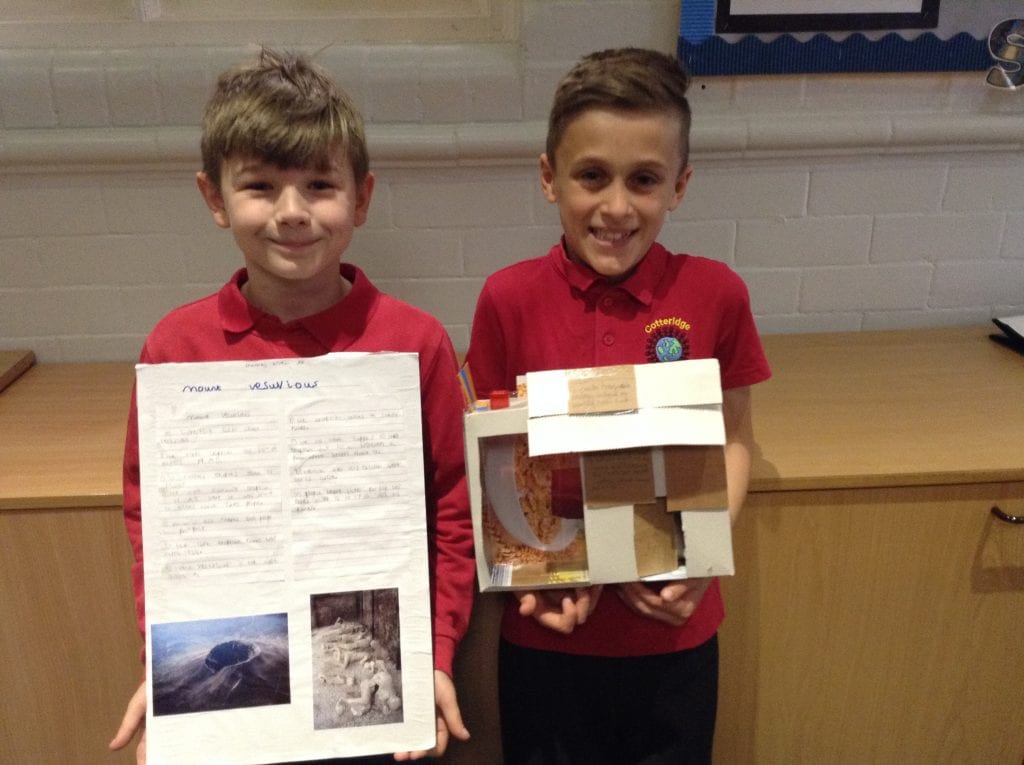 Year 5 Easter homework projects
Some members of Year 5 decided to take up the challenge of completing their optional holiday homework over the Easter break – linked to the Spring term's topic – What a Wonderful World.
Well done to Caleb, Abi, Harvey and Ben. Thank you for sharing your projects!
Abi created a geocaching extravaganza.
Harvey found out about Mount Vesuvius and Ben researched solar panels.
Caleb made a fantastic volcano cake.