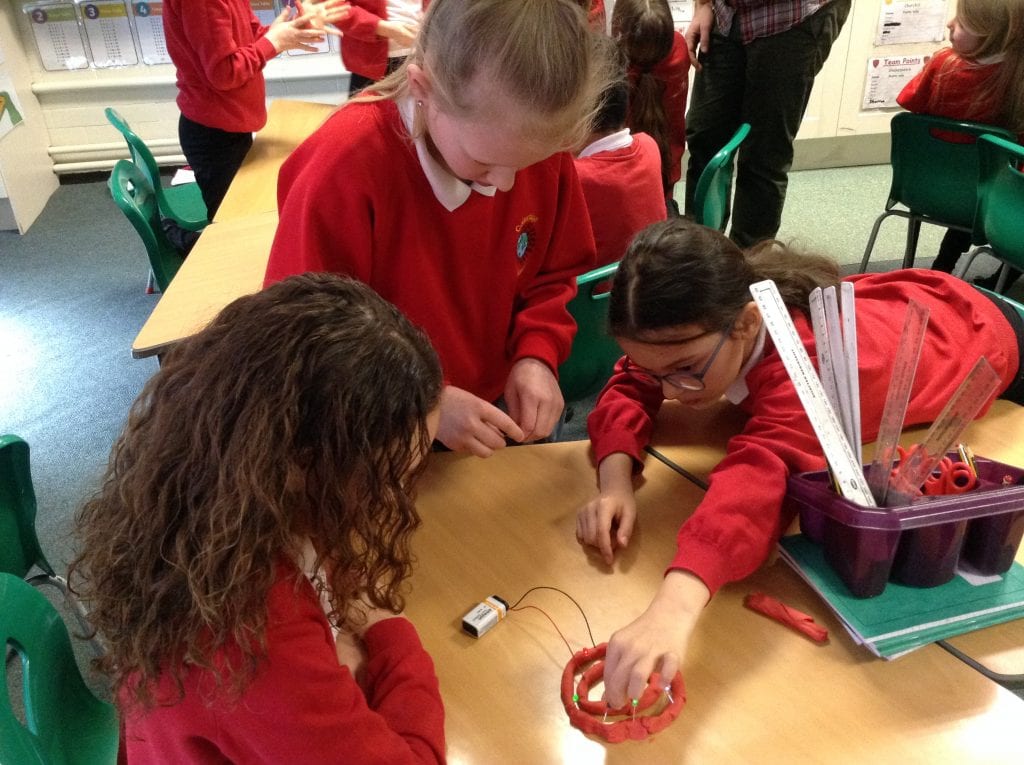 Year 4 Science Week
Year 4 have an exciting week ahead, packed full of 'awe and wonder' science experiments. We will be updating this page throughout the week so that we can show you what we have been doing.
We launched into our Science Week first thing this morning with a 'Colour Symphony' experiment, to see what happens when milk is mixed with washing up liquid!
Next this morning, we have had a visit from Mr Drury who is not only a parent but also a physicist for the Institute of Physics!
We discovered that a lemon and a potato make a good battery! We also experimented with salt dough to conduct electricity to make light emitted diodes work. Thank you Mr Drury for your time.
What do unicorns drink?
4T investigated how to make a liquid rainbow this afternoon by creating a sugar density tower.
On Tuesday morning, we made lemon volcanoes!
On Wednesday, we watched in amazement as a plate of skittles became a colourful rainbow!
Thursday morning was all about slime!
We made slime using the following method:
Pour 250 ml PVA glue into a large jug/bowl and mix in 1 teaspoon of bicarbonate of soda using a wooden spoon. Next add food colouring, then slowly add approximately 1 tablespoon of contact lens solution (must contain borax/boric acid) using a syringe until the mixture comes away from the sides of the jug. Finally add a little of the contact lens solution to your hands and knead the slime mixture until it in the right consistency.
We've had a great science week!