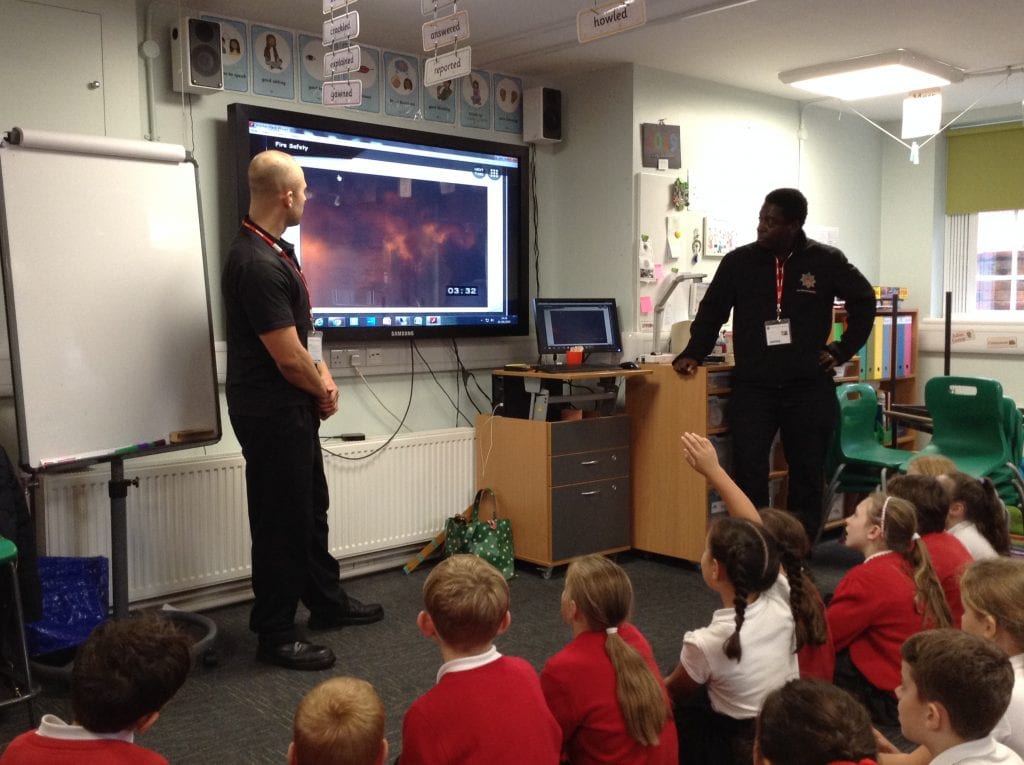 Year 4 Fire Safety
Yesterday, Year 4 were visited by firefighters from Kings Norton Fire Station.
The children listened attentively as the firefighters spoke about the importance of fire safety including escape routes and how to feel a door with the back of your hand. It is advised to shout, "FIRE!" in case of an emergency. They also had a demonstration of 'Stop, Drop and Roll' to put out a clothing fire.
The firefighters also spoke about road safety and how all passengers must always wear a seat belt and the driver must never use a mobile phone when driving.
Did you know the fire service fit free smoke alarms? If you need one fitted, please contact them for a free home check.
https://www.wmfs.net/contact-us/