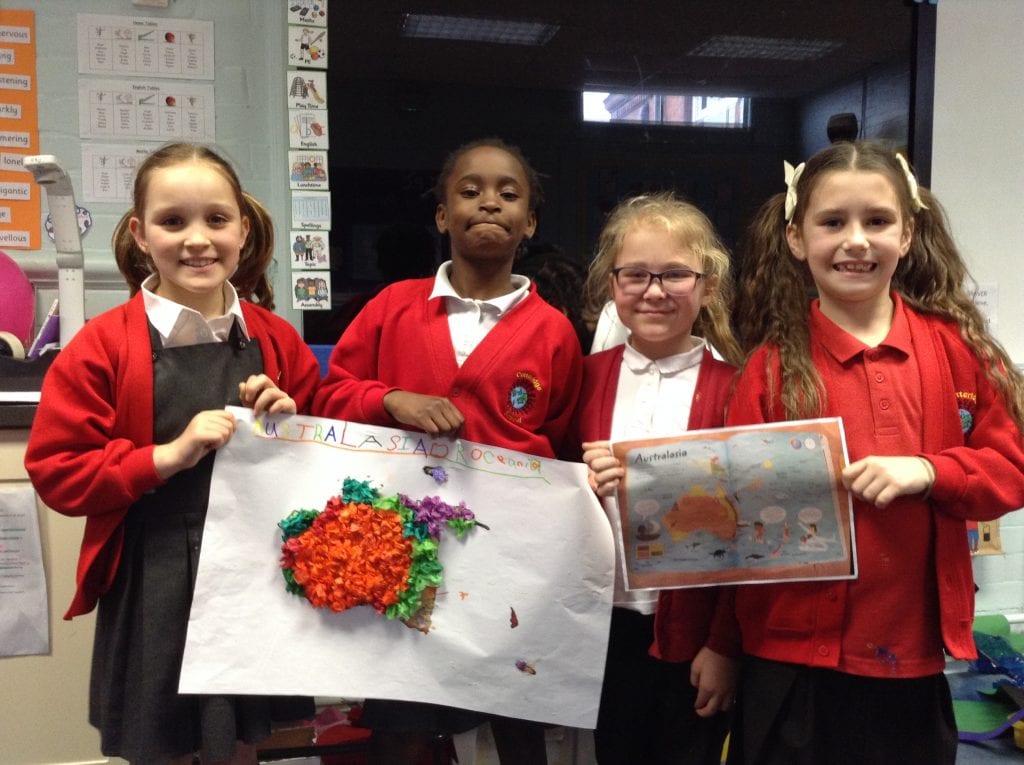 Year 3 learning about maps
As part of our topic on holidays and the local area, Year 3 have been busy learning all about maps.
We all learned about the 7 continents of the world.  Some of Year 3 even made links to our topic on volcanoes and earthquakes from the Autumn term and mentioned tectonic plates!  We created 3D maps of the physical features of the continents.  We worked in groups to use cellophane, tissue paper and sand, along with a lot of sticky stuff, to recreate the rivers, mountains and forests.
We drew out the outlines of the continents using maps.
We used the different materials to show where deserts and rivers were.
The finished products!
We then started to learn about our local area.  We looked at some extremely interesting maps that let us see what the area looked like in 1887!  We found lots of things have changed in all that time…
There are an awful lot more roads now than there used to be!
The Cadbury works have gotten bigger too.
We look forward to learning even more about the place we live in as part of our topic.