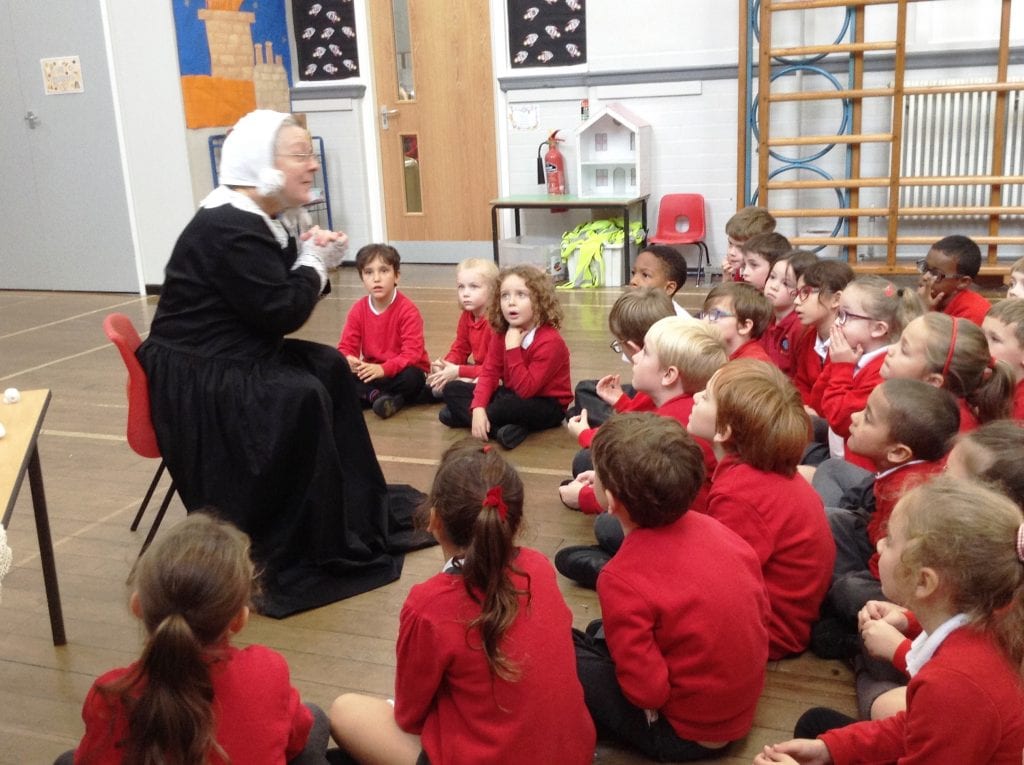 Year 2 Meet Florence Nightingale!
On Tuesday, Year 2 received a special visit for 'Lady of the Lamp' Florence Nightingale as part of our 'People of the Past' unit.
After a brief introduction about Florence's childhood and early life, 2S and 2B were called into role-play action, journeying across Europe to Scutari Hospital, Turkey over land and sea.
The children transformed themselves into wounded soldiers and caring nurses during the time of the Crimean War by wrapping bandages, singing songs to boost morale and cleaning the hospital to Florence' high standards.