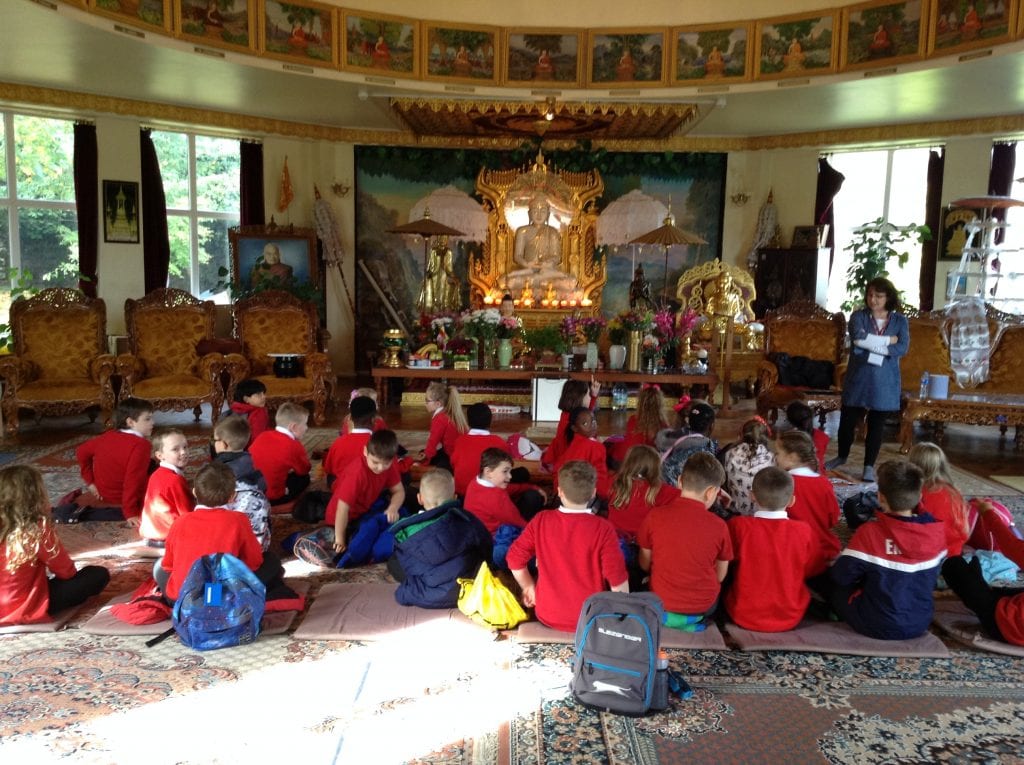 Visit to the Dhamma Talaka Peace Pagoda
On Tuesday, Year 4 had a peaceful and enlightening visit to the Peace Pagoda as part of Faith Week.  We learned all about Buddhism and what it meant to be a Buddhist monk.  The pagoda was a beautiful place and we really enjoyed looking at the pictures and statues.  We learned how to meditate with one of the monks and have come away from our day with a new understanding about another culture.
We had a lovely picnic by the reservoir.