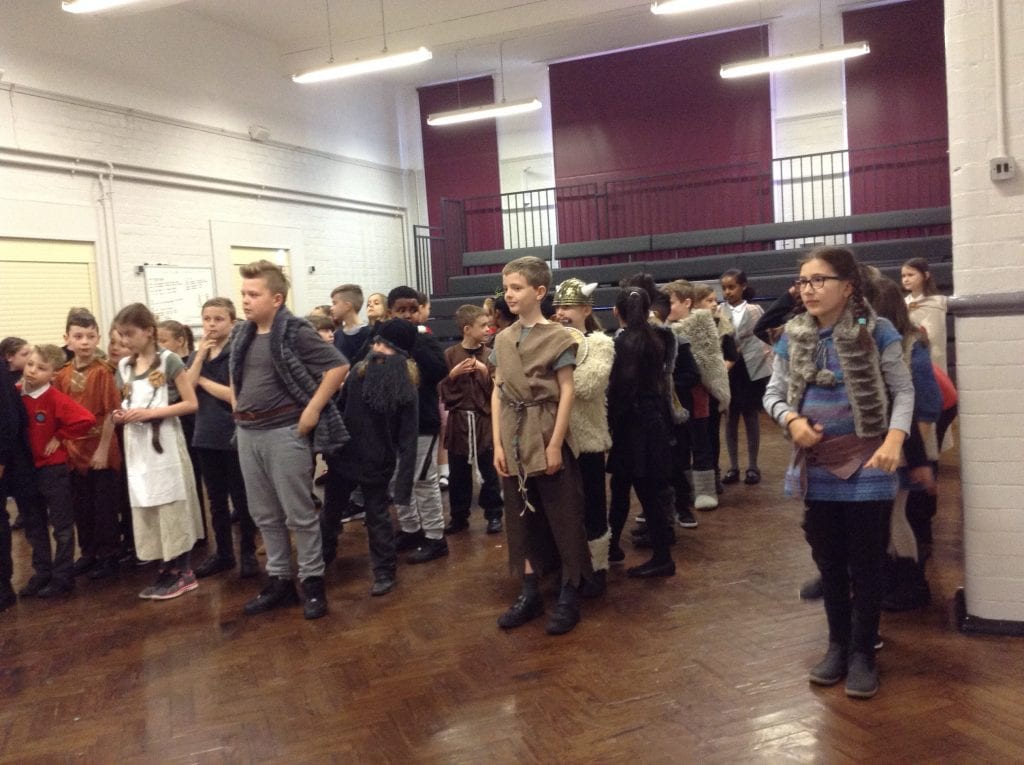 The Vikings came to Year 4……
Today was a very exciting day in Year 4 as we all became Vikings for the day! It was an action packed day starting with a long, turbulent journey in our long boats, where we faced lots of dangers followed by examining a range of replica weapons, armoury and shields. We looked in detail at a range of unusual Viking artefacts and also got the chance to sketch them!
We dabbled in being Viking fashion designers which helped us learn about the attire worn by Vikings. Excitingly, we had the opportunity to make our own rune stones with or names on, learn about foods eaten and even buried a Viking in the traditional style! We all left school enlightened and full of gusto to learn even more about the amazing Vikings!