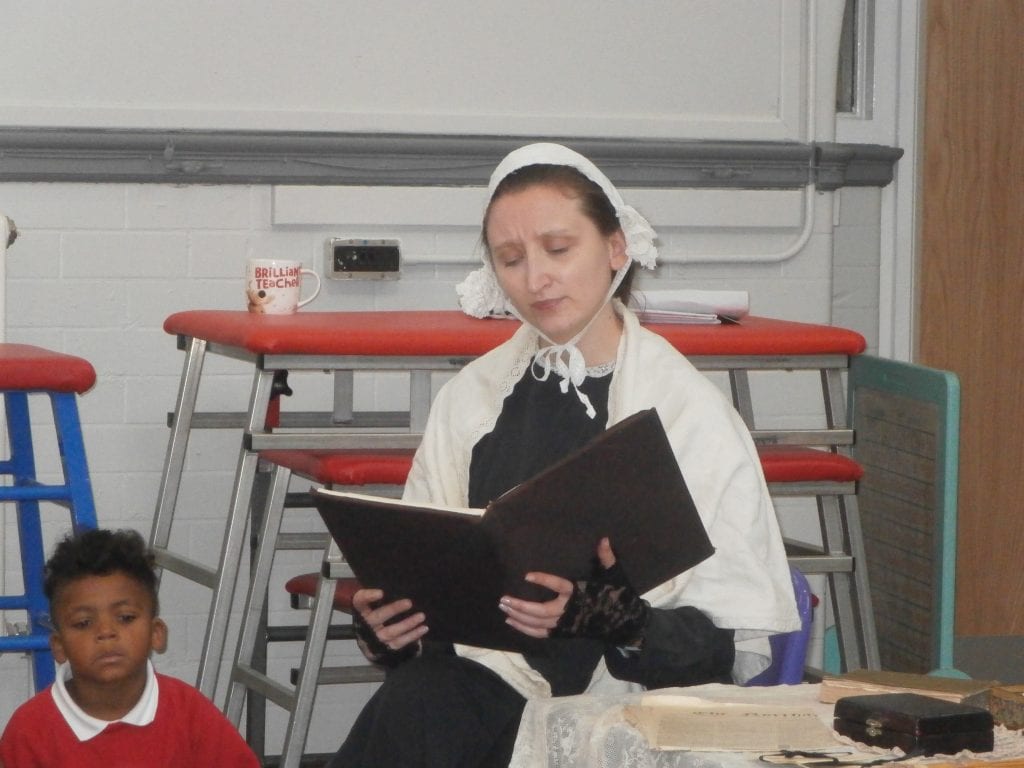 The Lady With The Lamp
On Monday, Year 2 were treated to a visit from Florence Nightingale, who we are studying as part of our topic 'People of the Past. After sharing stories from her childhood, Florence described her journey from England to Turkey to help soldiers injured in the Crimean War of 1852.
The children assumed the roles of nurses and performed tasks such as bandage dressing and floor scrubbing as Florence would have herself in 1854.