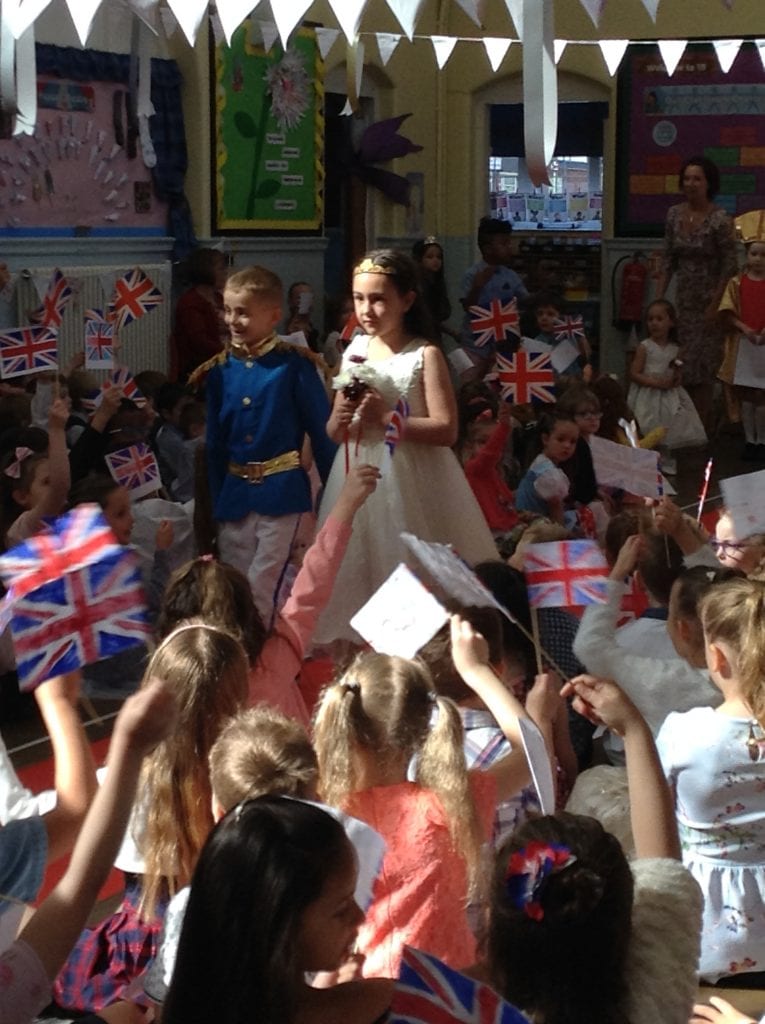 The Cotteridge Royal Wedding 2018
On May 17th 2018, the Infants of Cotteridge Primary School attended the Wedding of Prince Harry and Meghan. The guests started arriving at the venue dressed in their best wedding outfit. They all looked very smart!
As the guest made their way to the seats, the Bridal party assembled near by. Meghan and Father of the Bride stood eagerly waiting for the ceremony to start. The Press took to their seats. The Bridesmaids and Ushers were lead down the aisle by our very own Queen Elizabeth and Prince Phillip.
Archbishop Romilly conducted the ceremony and our Nursery Choir sang a song to the guests.
The happily married couple left the service and were greeted by their guests. The playground sparkled with confetti!
Following a short break, it was time for the speeches! The Groom, Father of the Bride and the Best man had all written their speeches themselves! They spoke to the wedding guests and the bride with clear confident voices.
Then it was time to cut the cake!
Once all the formalities were completed, it was time for a party! The children have had a wonderful day, the 'actual' Royal Wedding has a lot to live up to!