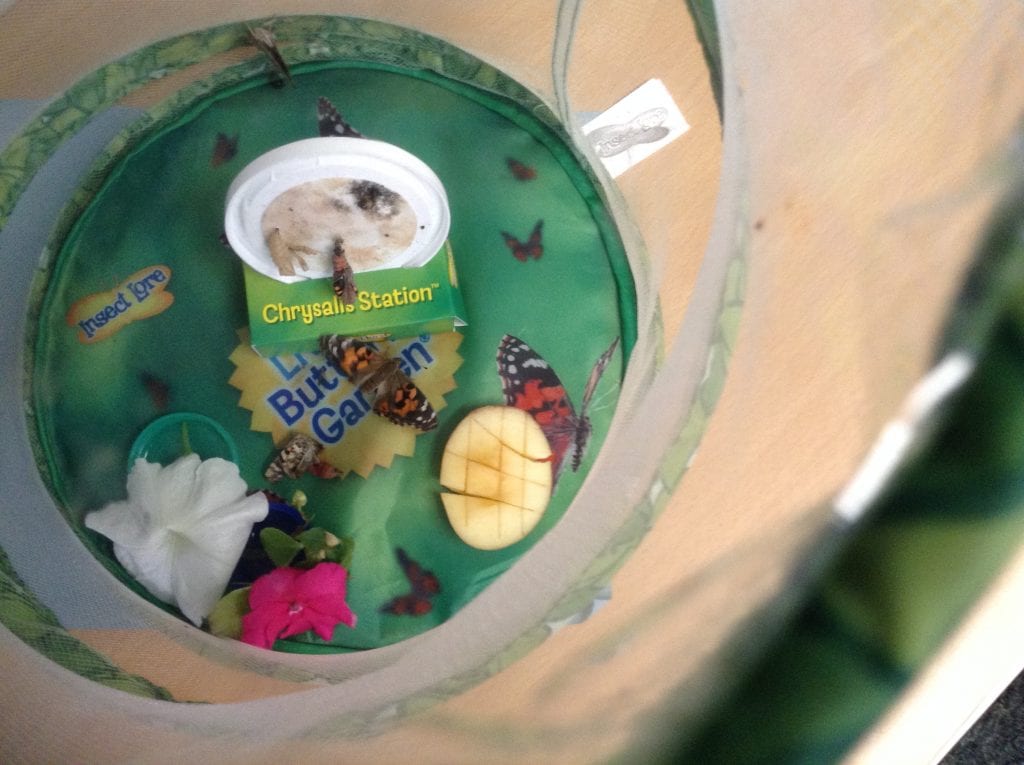 Metamorphosis in Nursery!
What an exciting half term in Nursery – the children have been nurturing 5 tiny caterpillars that are now emerging to painted lady butterflies. We will be releasing them into Cotteridge Park on Friday to help continue the lifecycle.
The children have been so excited and shown great interest in learning about metamorphosis and we have produced some amazing work!