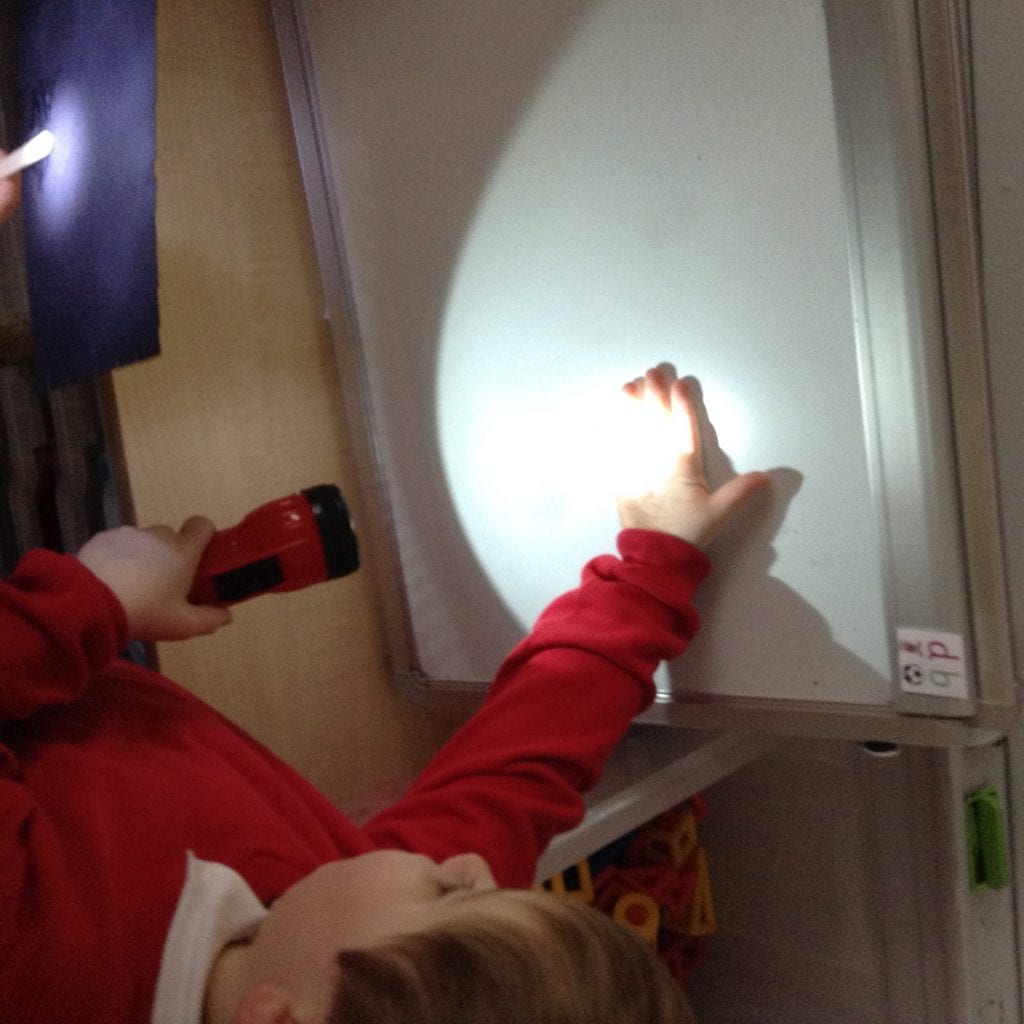 Light and Dark
In our Understanding of the World afternoons, the children have been exploring light and dark.
We talked about the difference between light and dark and what time it was light and dark.
We then talked about shadows and how they are made.
The children then made their own shadow puppets to try out with the torches.
"You have to have light to make a shadow"
"You have to block the light"
The children experimented with the torches making shadows too.
The children went into the dark tent where they explored the torches and put different coloured plastic over the torch to turn it a different colour.
They also used the light box where they created pictures using different coloured counters.