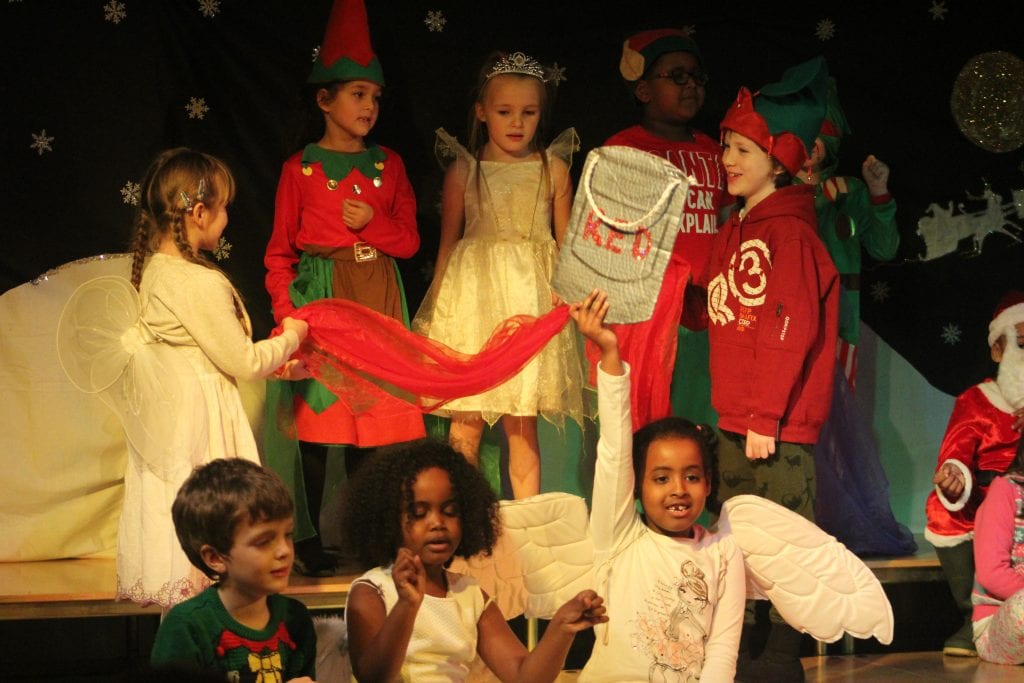 Gnome Alone
This week KS1 performed their Christmas Play: Gnome Alone.
2B opened the show, where Santa would't let Norman paint the sleigh. Jamal kicked off the singing with a fabulous solo performance.
1R followed with Norman unable to help get the reindeer ready for Christmas Eve. Their song bought laughter to the audience as the reindeer danced merrily.
Next up was 1B, with sleepy elves heading home as they had completed all their jobs. Whilst at home, the elves shared some Christmas jokes with the audience. Laughs all around!
The last class to perform was 2S. Norman was feeling lonely as he couldn't help Santa. His toys tried to cheer him up but it didn't work. Lewis sang a beautiful solo.
Finally KS1 came together for the final scene. All the fairies and elves were too tired to help Santa, so Norman was finally chosen for the most important job of all – delivering the presents.