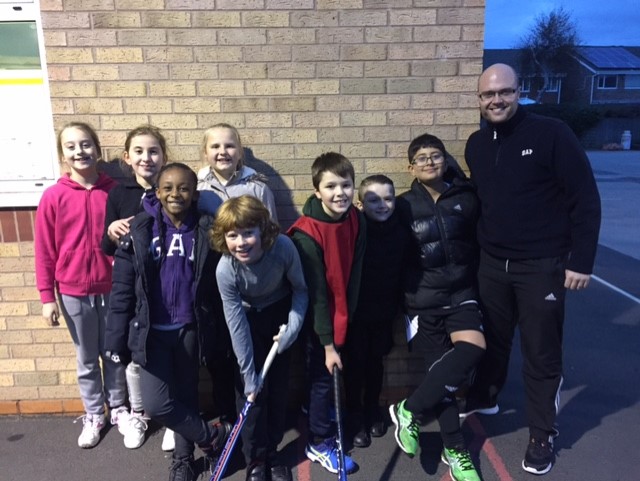 Year 5 Hockey Tournament
On Thursday 3rd November, Year 5 children participated in a Level 1 Hockey Tournament at Hollywood Primary School. After many close fought matches, including a loss and 2 draws, a fine solo goal from Ted secured a 4th place finish.
Players: Kamran, Ted, Ciaran, J-P, Grace, Ellen, Toni and Alara.