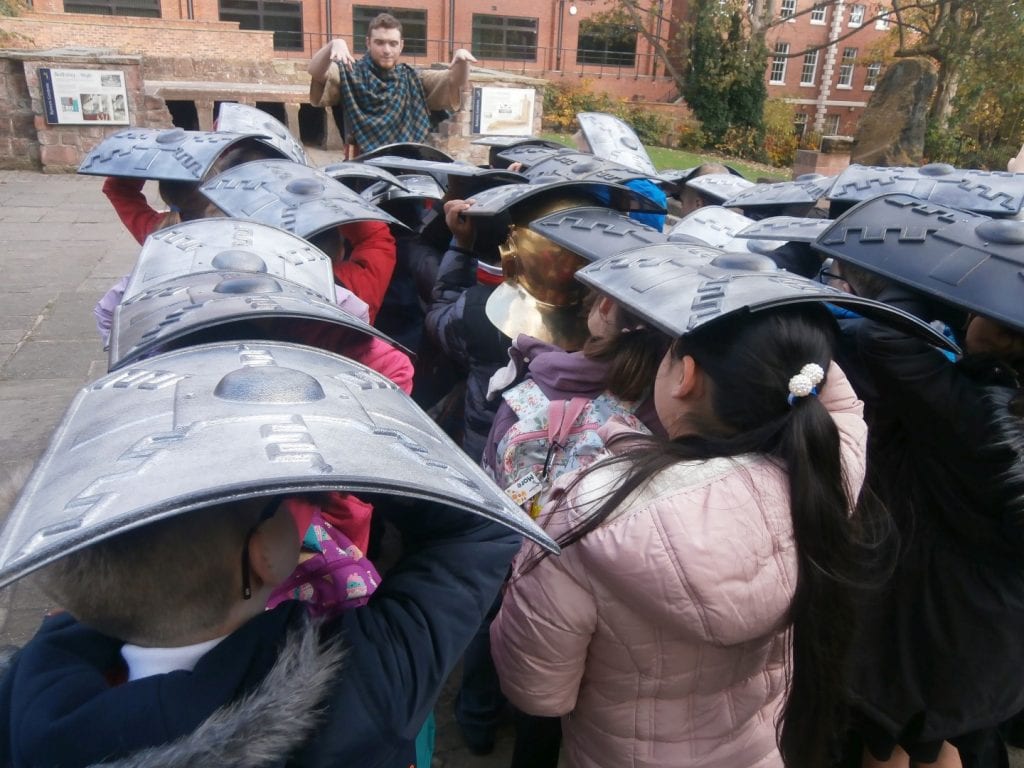 Year 4 came, they saw and they conquered! (Chester Roman Trip)
There are many historic, famous and some might even say legendary tales that originated in the small city of Chester. Tales of Roman battles, victory, defeat, losers and champions but all of these tales pale in comparison to the tale of Cotteridge School visiting Chester.
We disembarked from our trusty coach as 4B received a quick demonstration before equipping their shields and preparing for battle!
Meanwhile, 4W were experiencing what life was like for the Romans who didn't do homework!
Year 4 also had the chance to experience many aspects of everyday Roman life and get answers to questions they had, such as;
What did the Romans wear?
What happens to naughty Romans?
How did they protect themselves?
How are Roman artefacts uncovered during archaeological digs?

and the most popular question was answered…
HOW DID THEY DO BATTLE?