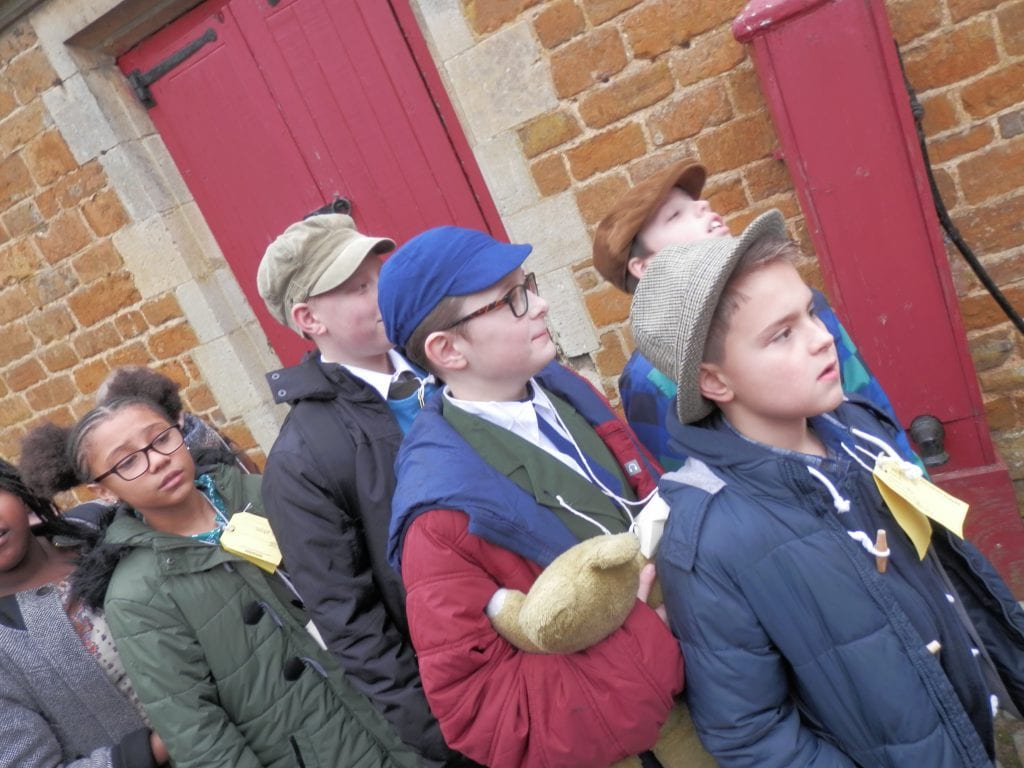 Holdenby House Visit
On Thursday 12th January, Year 6 went back to the year 1942, during World War 2. As soon as we arrived at Holdenby House, we were in role as evacuees, preparing to go to our new villages.
We learnt many skills to take with us to our new host families, including how to make-do-and-mend, cook wartime recipes and what to do during an air raid attack.
We used old, woollen clothes to make pom-poms, made cardboard insoles for our shoes and recycled worn cotton shirts to make rugs.
In the kitchen, we made and painted decorations for a wartime wedding cake, prepared mock-apricot tarts and peeled and chopped  lots of vegetables for a Woolton pie.
In preparation for a possible air raid, we learnt about the different sirens and the different gas mask types that we may need to use. We also practised taking cover when a siren was heard.
We had a fantastic day gaining skills firsthand.