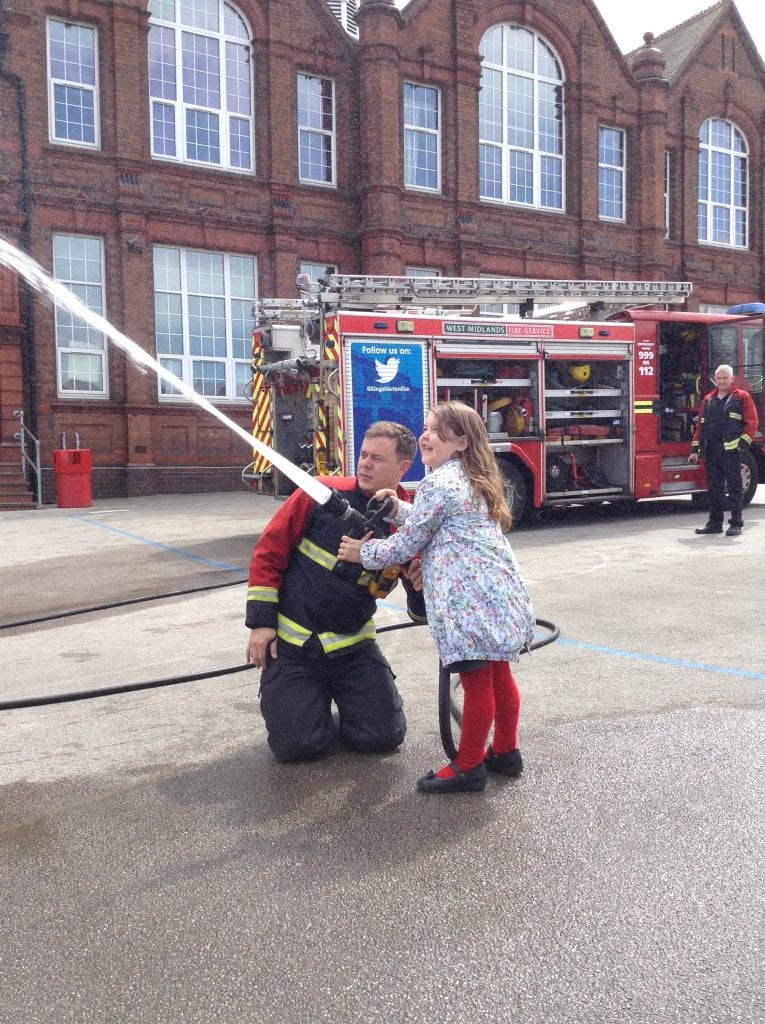 Fire Officers visit Reception
Reception were very excited to have Kings Norton Fire Service come to visit them in school! The children got to look in the Fire Engine and spray water from the hose. Mr Patchett got very wet! Then the children talked to the Fire Officers and we tried on their uniform.
Thank you to the Kings Norton Fire Service for visiting the children in Reception, they had a great time!