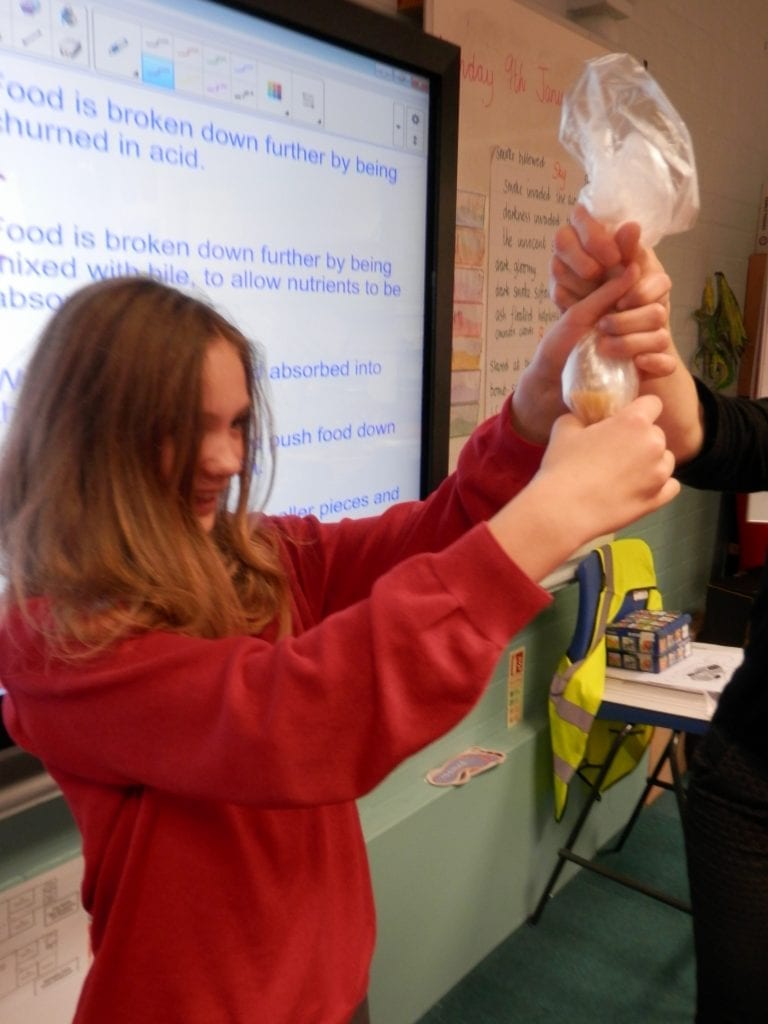 Disgusting Digestion!
Year 6 have been learning about digestion and the journey food goes on through the human body.
We saw how this was done through a class demonstration in which a banana and a biscuit journeyed through various objects representing organs.
Using our knowledge and understanding we then wrote songs about this process to well known rhymes and tunes.